Forskning
»It is a capital mistake to theorise before one has data.»
– Sir Arthur Conan Doyle.
I denna sektion finner du mina vetenskapliga arbeten, som referee-granskade artiklar, referee-granskade föredrag vid internationella konferenser, patent, samt föreläsningar på universitets-nivå. I sektionen för diverse publikationer har jag samlat ett urval av mina arbeten som ej genomgått referee-granskning samt poster-presentationer.
Observera att ett flertal av mina artiklar inom teoretisk fysik åtföljs av simulatorer som kan återfinnas i sektionen för datorprogram. I synnerhet så har programmet MagBragg använts i de flesta av mina artiklar om gyrotropa Bragg-gitter, programmet Poincare vid genereringen av avbildningar av trajectorior beskrivna av Stokes-vektorn på Poincaré-sfären, samt programmet MopaGras för analysen av parametrisk växelverkan och förstärkning i gitter.
News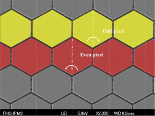 Our development of a state-of-the-art spatial light modulator (SLM) has now been summarized in the SPIE paper High-speed one-dimensional spatial light modulator for Laser Direct Imaging and other patterning applications. DOI: 10.1117/12.2036533.

Artikeln Site-Selective Self-Assembly of Colloidal Photonic Crystals, som sammanfattar ett projekt som utfördes i samarbete med VTT under min tid vid vid Tyndall National Institute på Ireland, har nu publicerats online av Advanced Functional Materials och är tillgänglig via DOI: 10.1002/adfm.200801612.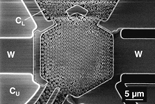 I september publicerade de Europeiska, Kanadensiska and Amerikanska patentverken vår patentansökan Capillary transport of nanoparticles to form an ordered structure. Läs mer i sektionen patent.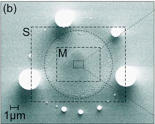 Arbetet på utläsning av fastillstånd hos nanopartiklar med elektronstråle-luminescens publicerades idag i Applied Physics Letters. Läs mer i sektionen artiklar.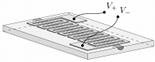 Patentet SE-0502939-2, Optisk polarisationstillstånds-switch har nu publicerats av Patent- och Registreringsverket.
Vårt arbete på hyperspektral avbildning av plasmoniska distributioner i metalliska nano-structurer har nu publicerats av Optics Express. Läs mer på http://www.opticsexpress.org/abstract.cfm?id=140985 eller i sektionen artiklar.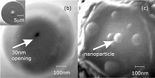 Nature Nanotechnology har publicerat en feature-artikel (research highlight) om vårt arbete på minnesfunktionalitet hos nanopartiklar. Artikeln, »Just a phase» skriven av Adarsh Sandhu, är tillgänglig via DOI: 10.1038/nnano.2007.138.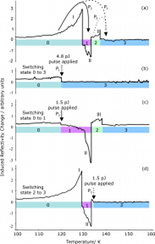 Vår studie av minnesfunktionalitet hos nanopartiklar av gallium publicerades idag i Physical Review Letters, DOI: 10.1103/PhysRevLett.98.153905. Denna artikel blev dessutom utvald som Editors' Suggestion av redaktionen på Physical Review Letters. Läs mer i sektionen artiklar.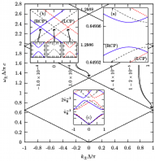 Artikeln »Photospin-Orbit Coupling in Photonic Structures» publicerades idag i Physical Review Letters. Läs mer på DOI: 10.1103/PhysRevLett.97.193903 eller i sektionen artiklar.