Research
»It is a capital mistake to theorise before one has data.»
– Sir Arthur Conan Doyle.
In this section you will find my scientific works, such as peer-reviewed articles, peer-reviewed talks at international conferences, patents, and university lectures. In the miscellaneous publications area I have compiled a set of my works which never were subject to formal peer-reviewing, as well as any poster presentations.
Please notice that several of my articles in theoretical physics are accompanyied by simulators which you can find in the computer programs section. In particular, the MagBragg program has been used extensively in most of my papers on gyrotropic Bragg gratings, the Poincare program in generation of maps of the evolution of the Stokes vector on the Poincaré sphere, and the MopaGras program for investigation of parametric interactions in gratings.
News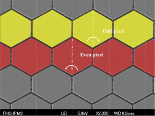 Our development of a state-of-the-art spatial light modulator (SLM) has now been summarized in the SPIE paper High-speed one-dimensional spatial light modulator for Laser Direct Imaging and other patterning applications. DOI: 10.1117/12.2036533.

The work on Site-Selective Self-Assembly of Colloidal Photonic Crystals, which was carried out in collaboration with VTT during my time at the Tyndall National Institute in Ireland, is now published online by Advanced Functional Materials, available via DOI: 10.1002/adfm.200801612.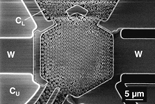 During September, the European, Canadian and US Patent Offices published our patent applications on Capillary transport of nanoparticles to form an ordered structure. Read more in the patents section.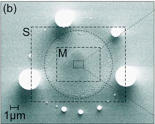 The work on luminescence readout of nanoparticle phase state was today published by Applied Physics Letters. Read more in the articles section.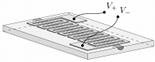 The Swedish patent SE-0502939-2, Polarisation state switch has now been published by the Swedish Patent and Registration Office.
Our work on hyperspectral imaging of plasmonic distributions in metallic nano-structures has now been published by Optics Express. Read more at http://www.opticsexpress.org/abstract.cfm?id=140985 or in the articles section.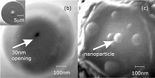 Nature Nanotechnology has now published a research highlight on our recent work on memory functionality in gallium nanoparticles. The article, »Just a phase» by Adarsh Sandhu, is available via DOI: 10.1038/nnano.2007.138.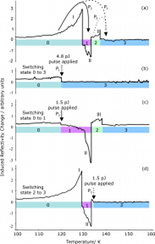 Our recent work on memory functionality in nanoparticles was today published by Physical Review Letters, DOI: 10.1103/PhysRevLett.98.153905. Moreover, this article was selected as an Editors' Suggestion by the Physical Review Letters editorial board. Read more in the articles section.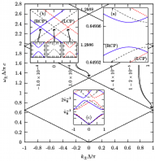 The article »Photospin-Orbit Coupling in Photonic Structures» was today published in Physical Review Letters. Read more at DOI: 10.1103/PhysRevLett.97.193903 or in the articles section.