Fredrik Jonsson

In my entire career my missions have always - in some way or another - been connected to physics or computational physics, examples of which can be found either in the articles or patents section of this site. In 2007 I joined Micronic Laser Systems AB, Stockholm, where I currently hold the position as expert in computational physics and manager for the Optics and Calibration Group at the department of Research and Development.
Curriculum Vitæ (long version):
PDF [122 kB] | View TeX-code
@LinkedIn: https://se.linkedin.com/in/fredjonsson
@ResearchGate: https://www.researchgate.net/profile/Fredrik-Jonsson-2
Scientific production in numbers
Academic record
Employment history
Expert - Computational Physics, Micronic Laser Systems AB, Stockholm (2007-present).
Design of advanced lithographic systems for the semiconductor industry.

Expert - Computational Physics, 2017-present.
Manager of R&D Optics and Calibration, 2012-2014.
Senior Specialist - Computational Physics, 2011-2017.
Chief Designer - System Calibration, 2009-2011.
Acting manager R&D Physics, 2008-2009.

Portfolio Project Leader, University of Southampton, England (2005-2007).
Research Fellow at EPSRC Nanophotonics Portfolio Centre at the Optoelectronics Research Centre (ORC), Nanophotonics Group of Prof Nikolay Zheludev. Research on phase-change memory functionality of nanoparticles and generation of surface plasmons by electron injection. Development of the first-ever scanning electron microscope with capability of imaging of plasmonic distributions. Also part of Information Society Technologies (IST) project Single Particle Nanophotonic Switching - Bridging Electron Microscopy and Photonics (SPANS), funded under the EU Sixth Framework Programme.
Postdoctoral Fellow, Tyndall National Institute, Republic of Ireland (2003-2005). (Former National Microelectronics Research Centre - NMRC.)
Photonic Nanostructures Group of Prof Clivia Sotomayor Torres, Cork. Research on fabrication of self-assembled photonic crystals and alignment techniques for the intentional inscription of defects and cavities by electron beam lithography in self-assembled nanostructures. Information Society Technologies (IST) project Photo Hybrid Architecture based on two- and three-dimensional silicon photonic crystals (PHAT), funded under the EU Sixth Framework Programme.
Research Scientist, Proximion Fiber Optics AB (2001-2003).
Development of scattering theory of acousto-optical wave interactions in chirped fiber Bragg gratings for optical-layer monitoring devices. Designer of equipment for inscription of Bragg gratings in optical fibers. Development of attenuating optical coatings and theoretical modeling of long-term ageing issues of fiber Bragg gratings.
Project Manager Opto Technology, Ericsson Radio Systems AB (2000-2001).
Main responsible for project on development of high-speed parallel-optical 30~Gbps interconnects and building practices. Manager for the Ericsson part in a collaboration project in optical interconnects together with Chalmers University of Technology, Gothenburg, Sweden.
Graduate student at the Royal Institute of Technology (1996-2000).
Department of Physics-Optics. Research on nonlinear magneto-optical interactions in micro-cavities and optical parametric oscillators. Development of theoretical models and experiments performed in collaboration with Prof Christos Flytzanis, heading the Laboratoire d'Optique Quantique, Ecole Polytechnique, France.
Research Engineer, Institute of Optical Research, Stockholm (1995-1996).
Research on polymeric waveguides and algorithms for numerical simulation of electromagnetic wave propagation. In the characterization of waveguides, the project involved the development of a near-field fibre-optic scanner of mode profiles, much in line with today's scanning near-field optical microscopes (SNOM).
Research in colour perception and computer cognition for the Scandinavian Colour Institute (1994-1995).
Research on algorithms for automated recognition of NCS-coordinates of colour samples, involving implementation of an artificial neural network and related training software for computer cognition. Project carried out during my military service and undergraduate studies, as a spin-off from a project carried out for the Swedish Colour Foundation during the summer of 1993.
Military service (1994)
Performed during my time as undergraduate student at the Royal Institute of Technology.
Fellowships and awards
Academic comittments and distinctions
Examiner and lecturer in the graduate course Nonlinear optics (5A5513, 5p), held spring 2003 at the Department of Laser Physics and Quantum Optics, the Royal Institute of Technology, Stockholm. See Lecture Notes on Nonlinear Optics.
Faculty opponent at defence of Thesis for degree of Licentiate of Engineering (Teknologie Licentiat), May 11, 2001. Defendant Håkan Forsberg, Department of Computer Engineering, Chalmers University of Technology, Gothenburg, Sweden. Thesis: Parallel Computer Architectures Using Optical Interconnects.
Extracurriculum Vitæ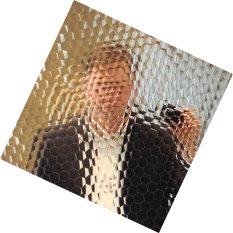 President of housing cooperative Kumlet 20 (Swedish Ordförande BRF Kumlet 20), Grevgatan 49, Stockholm, during 2001-2008 and 2009-2014.
Decent player of the alto-guitar (an eight-stringed classical-style guitar tuned in G, in the scheme of the Renaissance lute).
Regular sea-kayaker, any time of the year, and instructor of eskimo-rolling techniques. Active member of Föreningen för Kanotidrott (FKI).
Radio call sign: SA1LOR https://www.ssa.se/ssa/smcb/?call=sa1lor.
My Geek Signature.